Subscription payment
You will find this feature under "course registrations" in the Spond Club menu. To create an activity, click "new form".
The first thing you are asked to do is to fill in basic information about the course or activity. Among other things, title, description and date. In addition, you can specify whether the registration form should be available in the course list or whether it should only be available via the sharing link which you can later send out via e-mail or social media.
After the basic is set up you can add your products. You have the opportunity to add different product variations and prices - and a maximum slot per product.
If you want members to have recurring payments, you can set this per product by choosing "enable subscipton" when you set up the product.
You can also set up an optional product.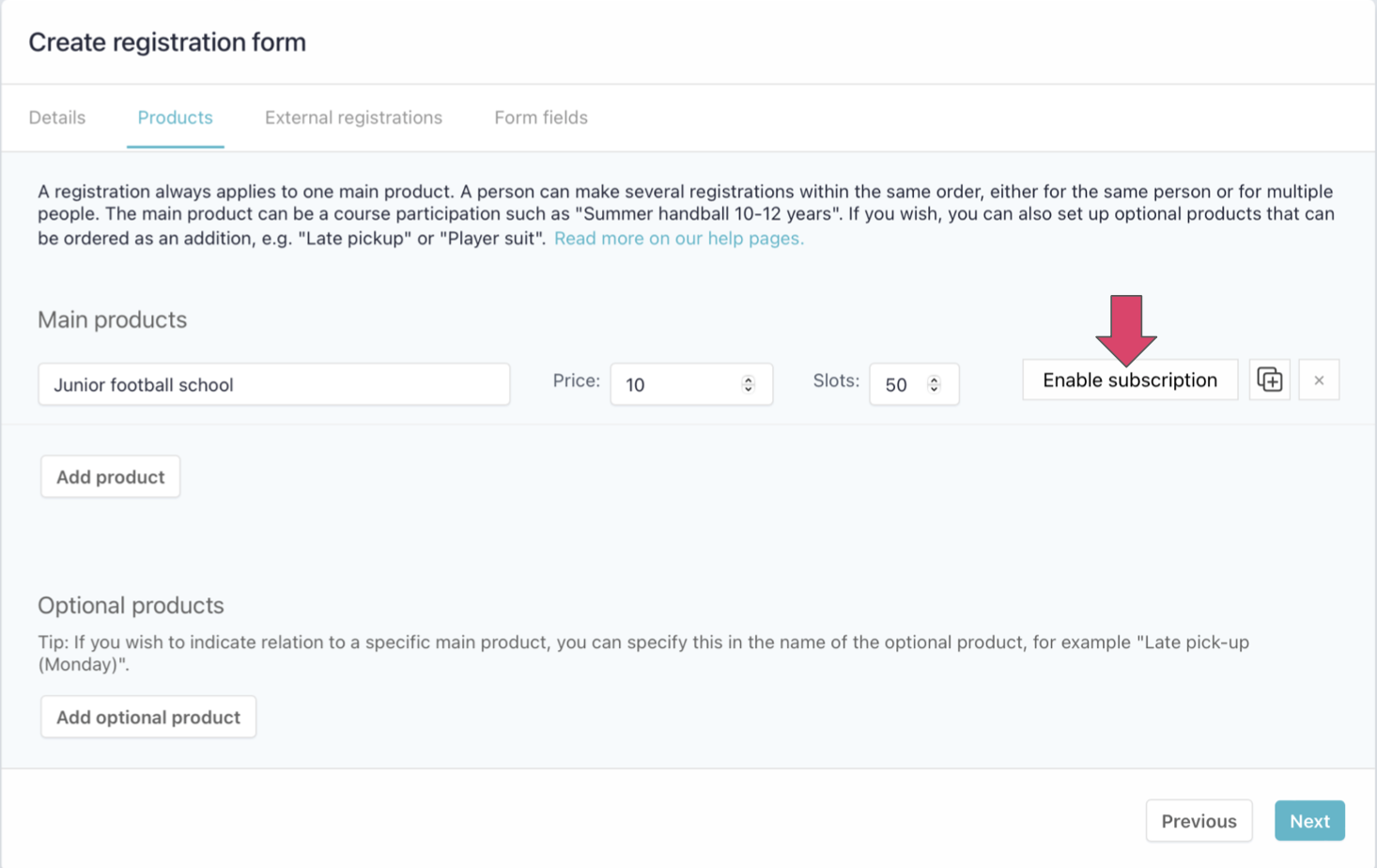 After you have set up the products you can choose how the payment should be active, set monthly price adjustments and a notice period.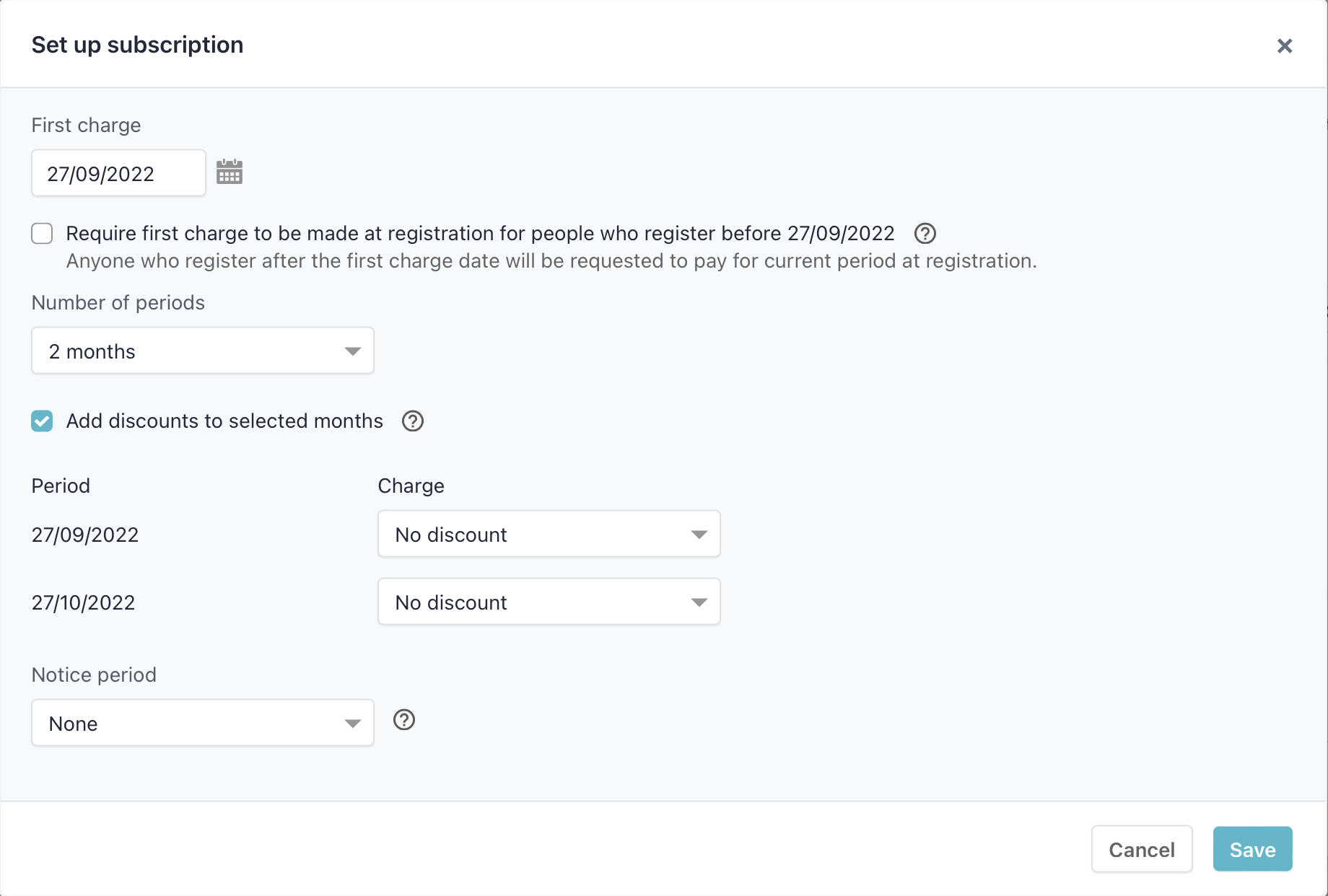 The membership fields you have previously set up in the Spond Club will be available and you can choose whether they should be required, optional or not visible.
You can also add your own additional fields that will apply to this particular registration form in addition to asking for consent for club conditions and voluntary consent for photo use.
When you have finished setting up the registration, you will be able to see the summary page where you have an overview of both the products, how many slots remain and how many who have signed up.
You will also find a sharing link. You can copy this and share it with others via, for example, e-mail or social media. You can also choose to send invitations to existing club members or guardians.
Members and parents/guardians can view and manage their subscriptions in the Spond app, so they know exactly what they're paying, and when.
---
---